Moodle Educator Certification (MEC) is the Moodle Educator Certification and it is based on the European Framework for Digital Competences for Educators (DigCompEdu). DigCompEdu articulates 22 competences in six areas, as shown below and MEC has one course for each area: Professional Engagement, Digital Resources, Teaching and Learning, Assessment, Empowering Learners, Facilitating Learners' Digital Competence.
All courses are supported in Greek and English languages
MEC competences in detail
MEC is designed around the 22 digital competences of the DigCompEdu, adapted to a Moodle environment:
Professional engagement course
Digital resourses course
Teaching and Learning course
Assessment course
Empowering learners course
Facilitating learners' digital competence course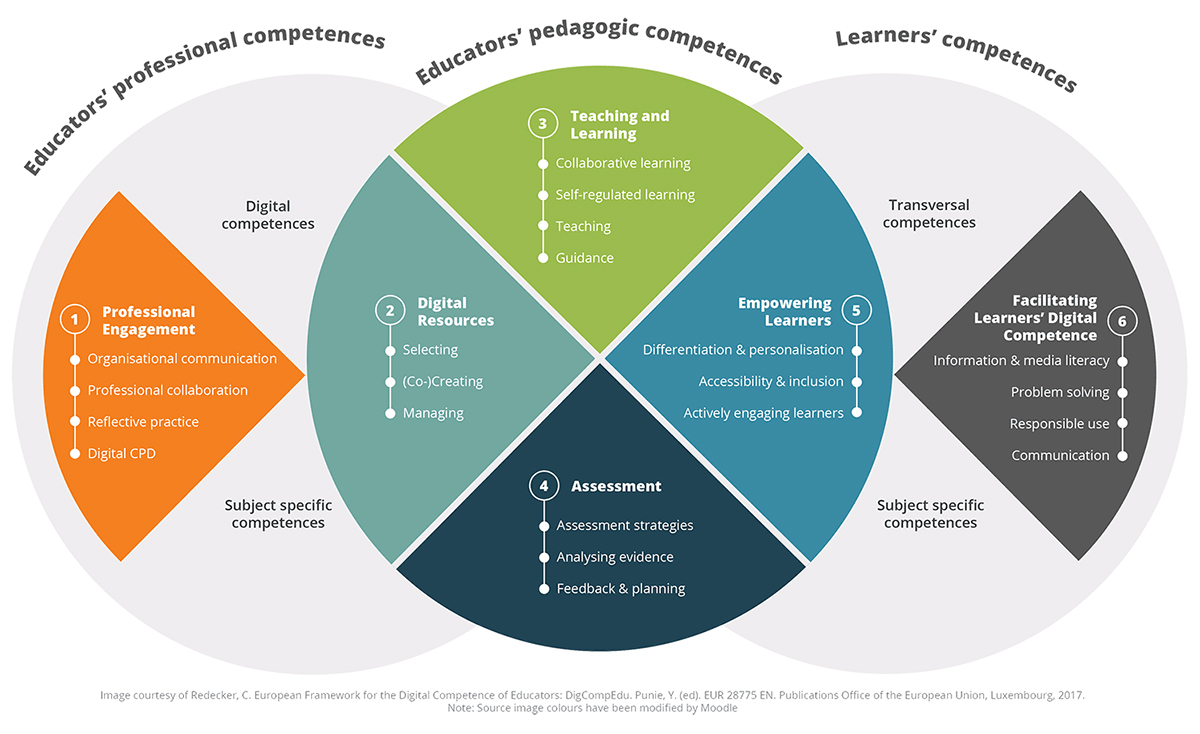 MEC target audience
MEC is aimed at experienced Moodlers. Candidates are expected to have completed either basic training with a Moodle Partner or the Learn Moodle Basics MOOC, and have some experience in teaching with Moodle.
For your success in design challenges you will therefore be asked for screenshots of your courses (ready-made or new that you will design during the program) and / or url with access rights so that your facilitator can do the relevant check.
Training from your home and at the times you can, without any physical presence or commitment ofstudy hours.

Instructors: Our instructors are trained Mentors actively participating in the Moodle community.
---
WIDE Services - Moodle Certified Services Provider
In WIDE Services we do not simply say that we know and can provide services, demonstrate our experience and reliability, with the certifications, the official partnerships with international and domestic companies and organizations and of course with the rich CVs of our team experts! We know how to innovate in eLearning and that is why we are different and trusted...

---