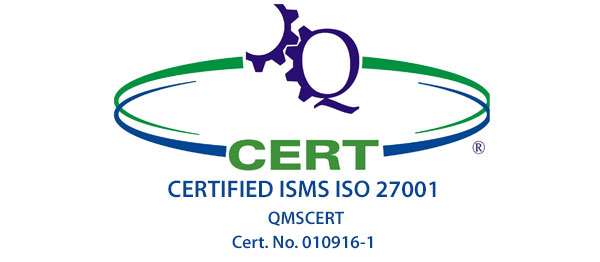 We are pleased to announce that our company was certified in ISO 27001:2013, creating a compact Information Security Management System.
So which is its significance and what it includes?
Introduction of appropriate security processes that lead to the reduction of risks and security risks.
Prevention of information and data leaks.
Developing a relationship of trust both with the customers and with the company's partners and suppliers.
Development of human resources through continuous updating and training of employees in data security.
Providing proof to the interested parties that the company cares and respects their privacy.
Reduction of risk through well-defined controls that ensure the reduction of vulnerability and weakness.
Ensures harmonization and compliance with:

International information security standards
The applicable legislation
European Union framework.

The protection of information from a wide range of threats ensures business continuity and minimizes business losses.
Company's files and data, the personal information of employees and customers, and copyrights are protected.
Functions and responsibilities for data security are defined, briefing and training of those involved in data security issues is carried out.
It strengthens the trust of business partners who entrust their information to the monitoring of the certified companies, as the information is available only to authorized personnel.
It proves through an independent body that the organizational risks have been identified, assessed and managed efficiently and correctly.
WIDE Services is constantly evolving and actively demonstrates that is concerned about the quality of the services it offers.