Project
Title: Digital Wellbeing @ School (DWS)
Programme: Erasmus+
Type: KA220-SCH - Cooperation partnerships in school education
Call: 2021
Round: 1
Start-End: 01.11.2021 – 01.11.2023 (24m.)
Objective
The aim of the "Digital Wellbeing@School" project is to increase the capacity of school institutions and teachers to integrate digital education in a way that promotes the digital wellbeing of students. Moreover, through building teacher capacity, the project will improve students' abilities to manage their online time, make the most of digital learning, critically assess the media they consume and create, prevent and detect technology related risks and become responsible, confident digital citizens.
Results
1) Framework for Digital Wellbeing at School in Europe: Providing school institutions with a sound scientific background, guidelines, templates, a common language and a reference point, enabling them to implement policies for the promotion of Digital Wellbeing and cross-border discussion and exchange of good practices. (Project Result 1)
2) Digital Wellbeing training course and platform for teachers: Upskilling teachers in confident use of digital education, enabling them to plan specific and transversal activities for the development of digital wellbeing skills among the students. (Result 2)
3) Repository of Digital Wellbeing Learning Activities: Creating a repository of learning activities (including assessment tools) with reference to the DIGCOMP 2.0 areas to facilitate the implementation of Digital Wellbeing practices at class level and mainstreaming Digital Wellbeing skills in teaching practices around Europe. (Result 3).
4) Digital Wellbeing Online Game: Promoting individual reflection on the concept of digital wellbeing by developing an online game, which will enable students to reflect on their relationship with digital technology and help them identify possible risks (Result 4).
Impact
The project is expected to have the following impact: teachers and educators will improve their understanding of the risks of social and digital media usage and use the resources to introduce more effective pedagogic strategies for teaching and assessing digital competences congruent with digital wellbeing. They will integrate digital wellbeing skills into their teaching practice and curricula, and act as facilitators of positive change within the class groups. This will lead to a strengthening of their professionalism with respect to 21st century skills. Students will be given the opportunity to reflect on their relationship with the digital technologies, enhance their awareness of the risks and become critical digital consumers and creators.
Consortium
| | |
| --- | --- |
| Associazione Nazionale Dipendenze Tecnologiche GAP e Cyberbullismo ODV, Italy (Coordinator) | |
| Asteres scrl - società cooperativa, Italy | |
| CEPROF – CENTROS ESCOLARES DE ENSINO PROFISSIONAL LDA, Portugal | |
| IES TORRE ALMIRANTE, Spain | |
| CSI CENTER FOR SOCIAL INNOVATION LTD, Cyprus | |
| WIDE Services, Greece | |
| OSMANIYE IL MILLI EGITIM MUDURLUGU, Turkey | |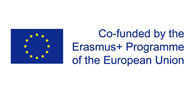 This project has been funded with support from the European Commission. This publication reflects the views only of the author, and the Commission cannot be held responsible for any use which may be made of the information contained therein.